Smart City Solutions Australia
Smarterapps can facilitate design, development and supply of "smart city" technology. 
Smart City Technology Aims To Improve The Standard Of Living For the Community. Smart City initiatives could be as simple as monitoring air quality or traffic flow through to more innovative concepts such as the driverless trains now running  in Sydney. Smart technology can make our cities safer to live in reducing crime using CCTV and LED technology and far more efficient in terms of energy consumption. Smart parking systems can reduce congestion and emissions and networks of E Scooters reduce the number of cars on the street. 
Recently we have developed two large scale cloud based monitoring systems using cutting edge technology, both systems used GSM / Cloud / Bluetooth and mobile applications to deliver timely data to key stakeholders. 
Smarterapps Australia Is An Experienced Developer And Supplier Of Smart City Technology. Often the ideal solution does not come off the shelf, this is where we fit in – 
Monitoring Solutions 
Design & Consultation
Custom Hardware Development 
Project Management
Security
Data Collection
Systems Integration
Mobile App Development And Integration 
Custom Hardware Prototyping 
Short Run Production 
Recently we have developed two scaleable "cloud based" monitoring & reporting systems using cutting edge technology, both systems used bespoke hardware to collect and funnel data via GSM / Cloud (Amazon) to custom mobile applications to key stakeholders. In both cases there was no "off the shelf" solution available resulting in a significant amount of creative thinking, R&D and testing. Projects like these at the sharp end of new technology are both challenging and educational giving us a unique perspective and authority in developing and supplying connected applications to industry.
The hardware pictured is a second generation environmental sensor designed and developed Smarterapps for a manufacturing client. This device has the ability to sample multiple data points at once and relay that information to the end user into a bespoke mobile application. Historical data is stored in the cloud and can be recalled and reported on via a web application. 
In practice the system creates efficiency and reduces risk for the client resulting in significant operational  cost savings. Quality control is significantly improved over the manual process and in this use case the device can monitor and report on losses that would previously go unnoticed and or not reported. 
This project threw up significant challenges and over a 2.5 year span has evolved significantly from the original specification. Developing these solutions gives us a unique perspective on the internet of things and the huge potential in this space.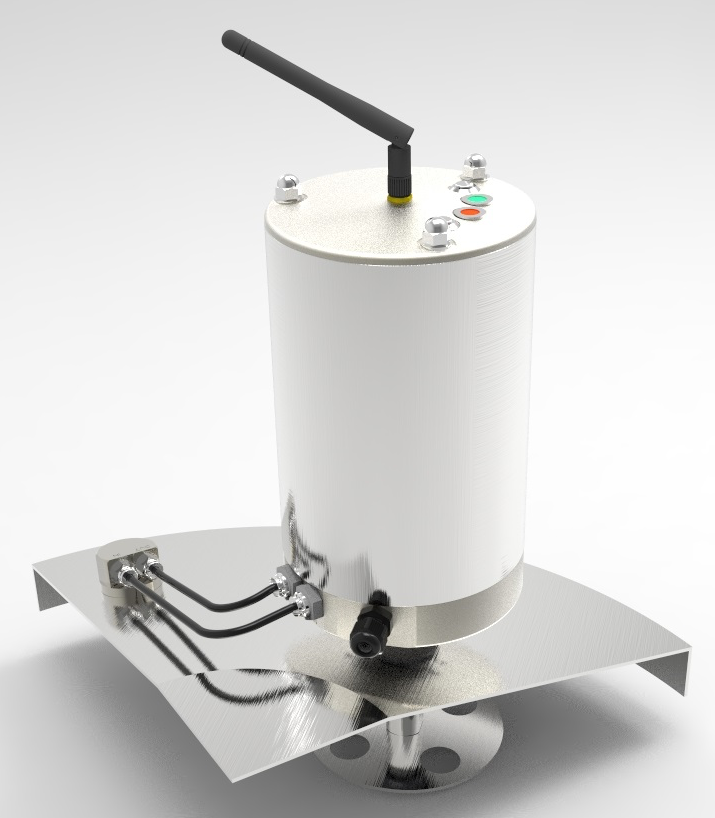 Lets Talk About Your Smart City Requirements